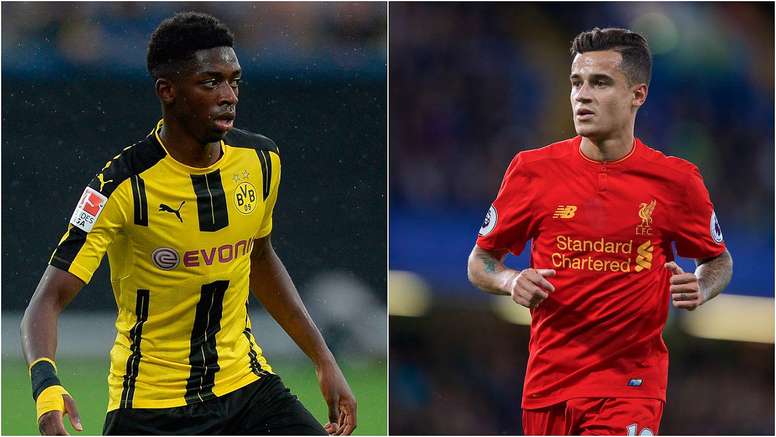 Barcelona's 'travels'
Members of the board at the Catalan club seem to have been constantly on the move in recent weeks: Óscar Grau (director general), Raül Sanllehí (football director) and Javier Bordas (directive in the are of football) are the men in charge of the various expeditions.
Several reports surfaced informing that Barcelona had travelled to Liverpool to put the finishing touches on the signing of Coutinho. Spanish sources such as 'El Periodico' go even further in saying the Brazilian will be announced on Friday.
There are divergences within the Spanish media, with a report from 'Mundo Deportivo' stating that the trip to Liverpool was only the second part of the journey with a first stop in Dortmund. Dembele's transfer was negotiated in Germany.
On Tuesday night, some reports denied that the directives mentioned earlier had even left Barcelona. From touring half of Europe to not leaving their houses.
Other sources give no details as to where the members of the expedition touched down, but they do offer assurances that Liverpool remain reluctant to sell Coutinho. Sky Sports pundit Guillem Balague, for example, even goes so far as to say that Klopp's side haven't heard from Barcelona in weeks.
Dembele's will not be an easy deal to close. Borussia Dortmund want 150 million euros to open talks, as reported by 'RAC1'.
Contradicting reports which seem to overlap each other, but Barcelona still haven't found a replacement for Neymar. Only 20 days to go until the transfer market closes and time will tell who is right.