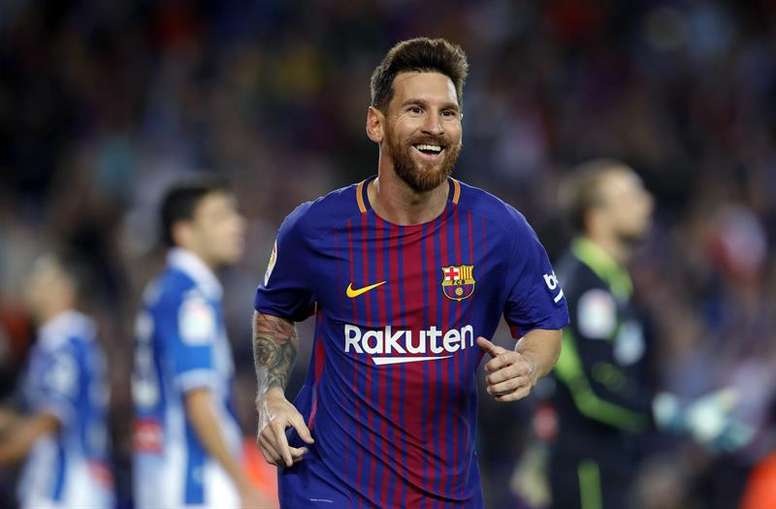 Barca to sell Camp Nou naming rights to pay Messi's signing bonus
Signing on fees are part and parcel of football these days, but English publication 'The Daily Mail' claims that Messi's bonus for signing a new deal could reach eye-watering levels.
It is thought that the Argentine star will net between £79m and £85m for committing his future to the club, a fee that is thought to be the biggest bonus of its kind in footballing history.
Catalan newspaper 'L'Ara' reports that Barcelona's wage bill has reached a whopping £430m, or 84% of their overall revenue.
As a result, Barca are keen on bringing in as much money as possible from elsewhere to cushion their accounts. The club are hopeful that they can strike a new deal with kitwear supplier Nike next season that will see them boost revenue, whilst they are also hoping to sell the naming rights to the Camp Nou as early as next season.
'The Daily Mail' reports that the name would be given to the stadium for 25 years and could see the club bring in up to £179m.
The contract on the table would see Messi earn £500,000 per week through until 2021 and would calm Barca fans' nerves, with the star currently just months away from being able to negotiate with forign clubs over a bosman move.
At this moment in time though, Messi is still yet to sign the new deal and it is unclear when or even if he intends to do so.
It is thought that the 30-year-old is reluctant to have his contract renewal used as a publicity stunt by club president Josep Bartomeu and could therefore opt to sign his new deal without a photo or any PR releases.